Who spotted the Parkes Elvis Festival branding on the GWS Motorsport car in the …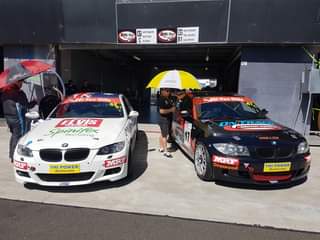 Who spotted the Parkes Elvis Festival branding on the GWS Motorsport car in the High-Tech Oils @Bathurst6hour on Sunday? 🙋‍♂‍🙋‍♀‍
This BMW 335i has an astonishing finish record, completed more laps, and covered
greater kms than any other car on Australia's most famous racetrack Mt Panorama.
And….. they WON their class by 16 laps!
We were all shook up with the excitement to be a part of this exciting event. Sending a big festival hunk o' love to Peter O'Donnell, @spinifixrecruiting and team @GWSMotorsport for the opportunity.
Read the full article at https://bit.ly/3urfBeC